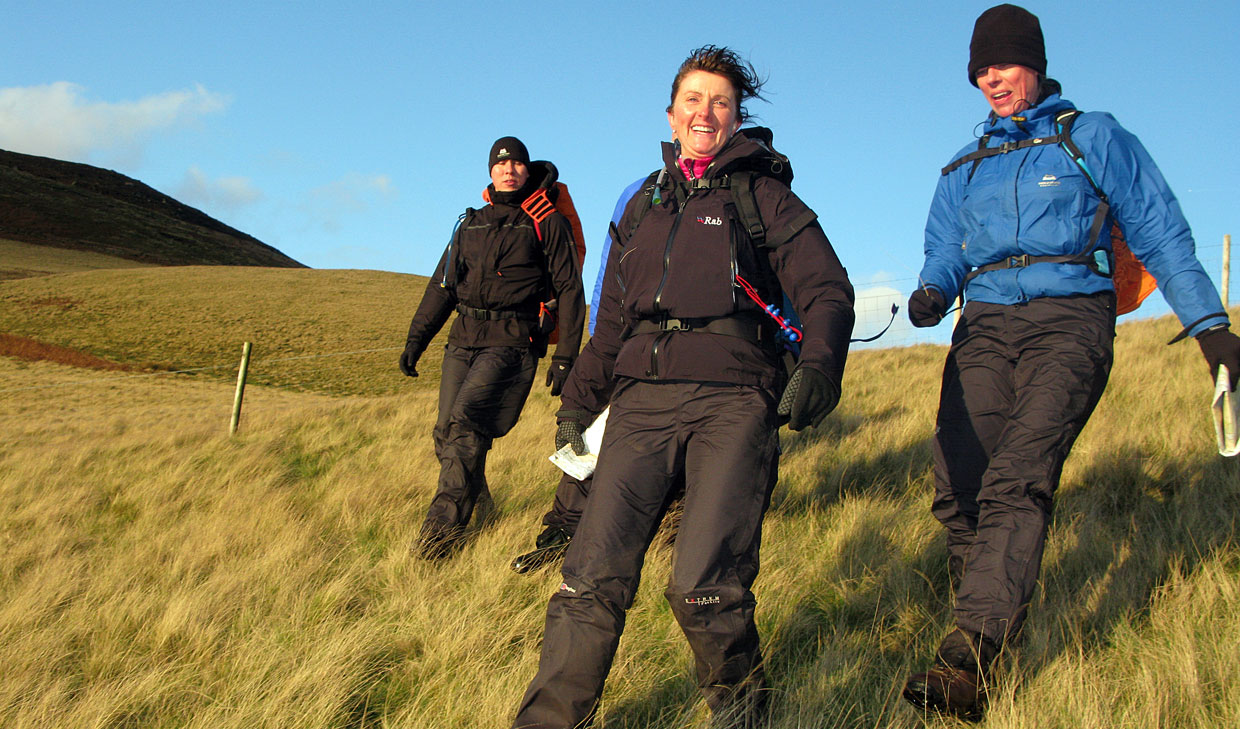 The Mountain Training Lowland Leader Award has been designed for people who wish to lead groups on day walks in lowland countryside and woodland in summer conditions. The majority of the UK and Ireland is made up of this type of terrain so you'll never be short of places to go walking.
The leadership opportunities for Lowland Leaders are varied and far reaching, from the South West Coast Path to the Great Glen Way; walking in lowland areas can be no less spectacular than walking high up in the mountains. And with campaigns such as 'Britain on Foot' and 'Walking for Health' proving really popular, there's never been a better time to be a walking leader.
The 2-day programme will include:
Leadership Skills and Group Management
Walking Skills
Planning a Walk
Basic Map work and route finding skills
Equipment
Hazards and emergency procedures
Environmental awareness, conservation, Access
and land ownership
For further information on the Lowland Leader Award scheme visit the Mountain Training website and download the award information.
Pre-course requirements set by Mountain Training include:
Minimum 17 years of age.
You should have an interest in leading groups in lowland countryside.
You must have personally logged at least 10 varied walks in lowland terrain where the use of a map is required.
You have registered on to the Lowland Leader Award through the Mountain Training website.
Accommodation and Catering
Our courses are non-residential however, If you require accommodation during the course it may be available onsite (at an additional charge)- please phone to enquire. If accommodation is not available here we will give you details of alternatives available in the area upon request.
We provide hot drinks and other refreshments during the course but meals are not provided – you will need to bring your own packed lunch each day.
Further Information
For written directions see our contact us page or use our grid reference: SK196 710 or our Longitude and Latitude numbers of 53.235849,-1.7080847.
Full course details including a programme and kit list will be sent to applicants by email before the course. For further details and to enquire about assessment courses please get in touch with us.
You can read our course booking terms and conditions here.