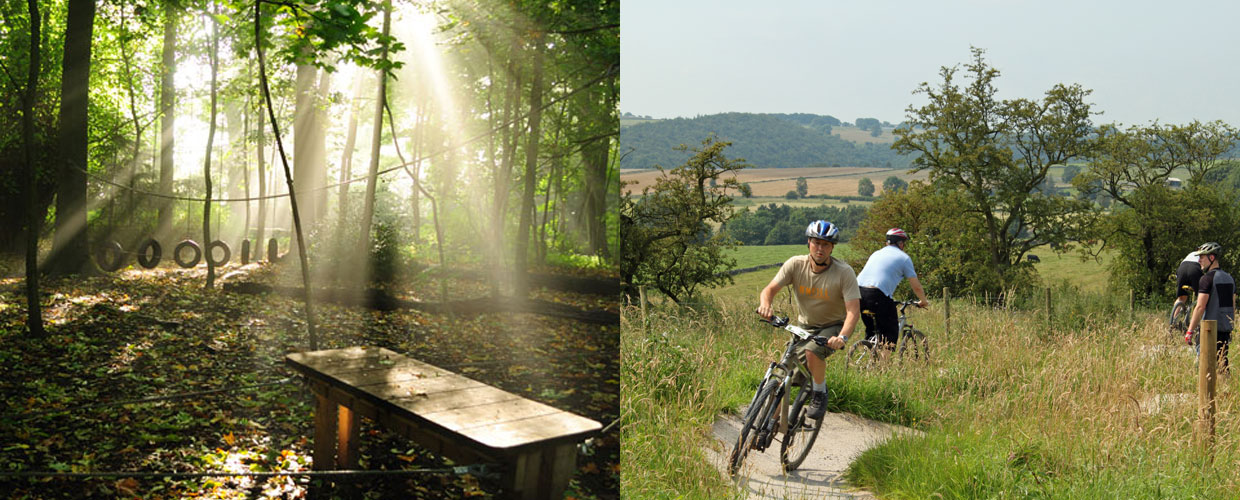 Biking is a popular activity here with our fleet of mountain bikes, trike, accessible trikes and karts, onsite 'Trike and Bike Trail' and easy access to the Monsal Trail.
These courses equip visiting staff to lead safe and fun biking sessions using our onsite 'Trike and Bike Trail' and the Monsal Trail. Candidates should be able to ride a bike before attending the course.
The course includes:
Route familiarisation
Bike fitting
Helmets and clothing
Riding – the basics
Ride risk assessment
Coaching hints and tips
Should visiting staff be unable to attend an induction course, not feel confident enough to lead biking sessions or would prefer for their group to be able to use our onsite bike skills area, then biking coaches can be booked to work with your group.
As this is a half-day course, the rest of the day may be a good opportunity to familiarise yourself with the ride you're planning, a local walk or other visiting staff-led activities here such as the low ropes, problem solving tasks and nature trail.
Alternatively you book on to the Combined Low Ropes and Biking Leader Training course which covers both in one day.
Cost
£20 to leaders of Sheffield LA groups
£30 to leaders of other groups
Free if your place is included in a 'Bundle' programme
Personal Equipment
Candidates should come suitable dressed to spend most of the day outdoors- baggy trousers should be avoided. Waterproofs and wellies are available to borrow from our stores.
If you'd like to bring your own bike to use, please feel free, otherwise you can use one of our fleet of mountain bikes.
Further Information
We provide hot drinks and other refreshments during the course but meals are not provided.
For written directions see our contact us page or use our grid reference: SK196 710.
Full course details will be sent to applicants by email before the course. For further details please get in touch with us.
You can read our course booking terms and conditions here.