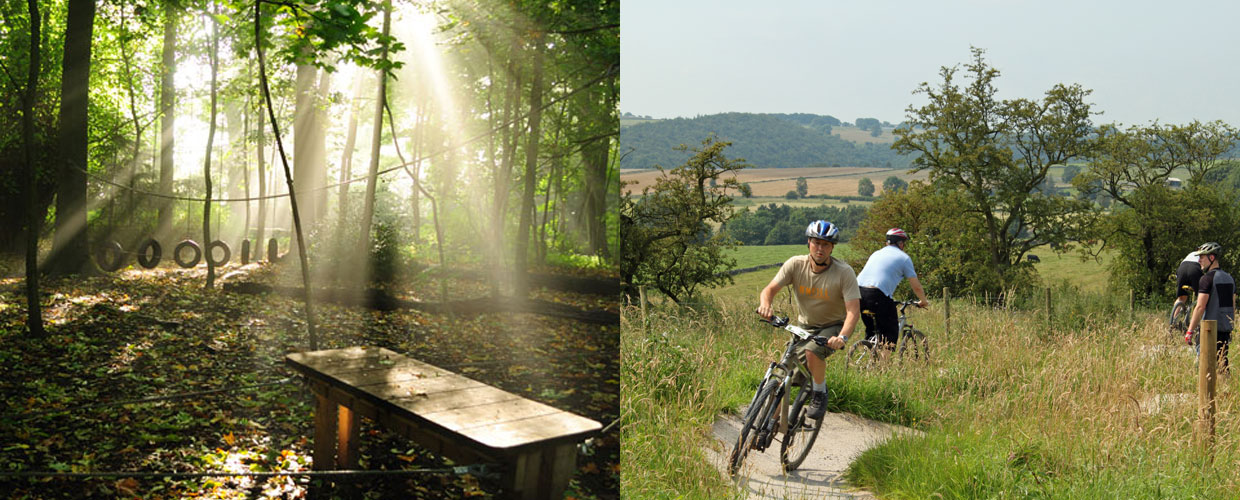 A full day course which combines our Low Ropes Induction and Biking Leader Induction in one day. Staff can still book onto the morning and afternoon sessions separately however it gives the opportunity for those who require both courses for their visit and want to compress this into one day.
The Low Ropes Induction (morning session):
The Low Ropes course is one of the most popular activities here at Thornbridge Outdoors with both day and residential groups, young and old alike.
In order to be able to use the Low Ropes course with a group, we require staff to have attended an induction course here with our instructors.
Familiarising yourself with the Low Ropes course itself (by having a go!)
Different ideas to make the course more enjoyable for your groups
A risk assessment for the course
The Biking Leader Induction (afternoon session):
Biking is a popular activity here with our fleet of mountain bikes, trike, accessible trikes and karts, onsite 'Trike and Bike Trail' and easy access to the Monsal Trail. These courses equip visiting staff to lead safe and fun biking sessions using our onsite 'Trike and Bike Trail' and the Monsal Trail. Candidates should be able to ride a bike before attending the course.
Route familiarisation
Bike fitting
Helmets and clothing
Riding – the basics
Ride risk assessment
Coaching hints and tips
Timings
Low ropes induction:
9.30am – 12.30pm
Biking induction:
1pm – 4.30pm
Or sometimes the above timings are visa-versa
Cost
£30 to leaders of Sheffield LA groups
£40 to leaders of other groups
Free if your place is included in a 'Bundle' programme
Further Information
We provide hot drinks and other refreshments during the course but meals are not provided – you will need to bring your own packed lunch each day.
Candidates should come suitable dressed to spend most of the day outdoors. Wellies and waterproofs are available to borrow from our stores.
For written directions see our contact us page or use our grid reference: SK196 710.
Full course details will be sent to applicants by email before the course. For further details please get in touch with us.
You can read our course booking terms and conditions here.