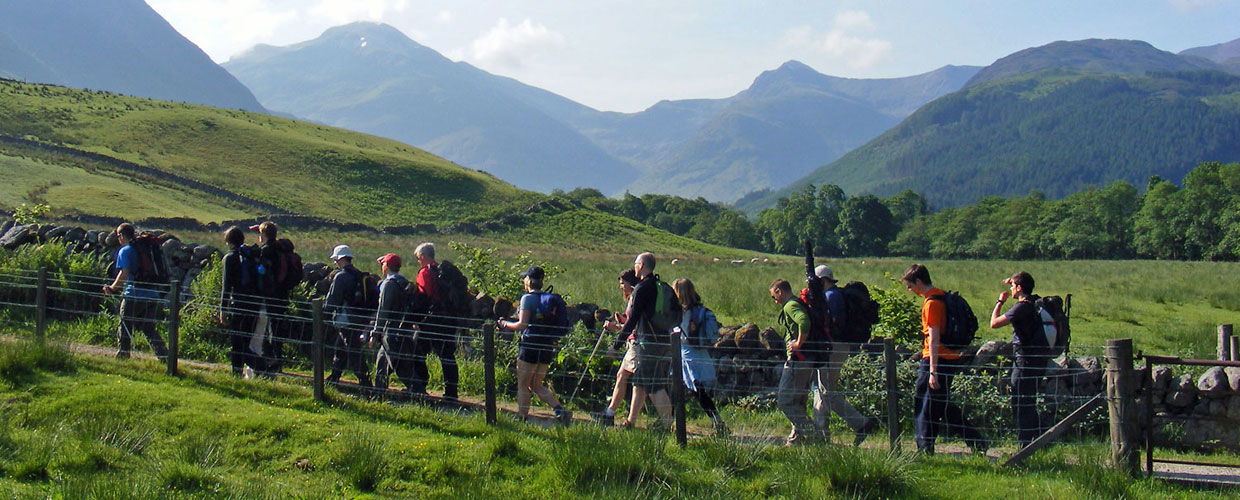 The Mountain Training Mountain Leader award is designed for those leading walking groups in the mountains, hills and moorlands of the UK and Ireland in summer conditions. Mountain Leaders operate the length and breadth of the country with all sorts of groups of people; from Scouts and school teachers to outdoor instructors and retirees.
Mountain Leader (ML) Training Course
Our courses take place partly in the Peak District, and partly in either Snowdonia or the Lake District. Mountain Leaders should be competent in the following key areas, all of which will be covered, to a greater or lesser extent, during your six day training course:
Group management
Navigation
Access and the environment
Hazards (including steep ground and rivers) and emergency procedures
Equipment
Expedition skills
Weather
Background knowledge
Course timings are flexible depending on the time of year and conditions. Evening sessions and night navigation practice are included.
For further information on the Mountain Leader Award scheme and for example programmes and kit lists visit the Mountain Training website and download the award handbook.
Pre-course requirements set by Mountain Training include:
Minimum 18 years of age.
At least a year's worth of experience of mountain walking.
An interest in leading groups in the mountains.
Have recorded a minimum of 20 Quality Mountain Days on appropriate terrain which can have taken place at any point (pre- or post-registration).
You are a member of the BMC and have registered on to the Mountain Leader Award through the Mountain Training website.
Accommodation and Catering
Our courses are non-residential for the Peak District section however, if you require accommodation during the course it may be available onsite (at an additional charge) please phone to enquire. If accommodation is not available here we will give you details of alternatives available in the area upon request. For the second part of the training you will be camping.
We provide hot drinks and other refreshments during the Peak District part of the course but meals are not provided – you will need to bring your own packed lunch each day and all food for the North Wales/Lake District part of the course.
Further Information
For written directions see our contact us page or use our grid reference: SK196 710 or our Longitude and Latitude numbers of 53.235849,-1.7080847.
Full course details including a programme and kit list will be sent to applicants by email before the course. For further details please get in touch with us.
Please read our course booking terms and conditions.