Activity 13 – Orienteering Second Steps
This week, the instructors here at Thornbridge Outdoors are taking your talent for orienteering to the next level, now that you've successfully mastered the basics. In the Second Steps challenge, the instructors are challenging you to draw and follow a dot map. This is going to be a little trickier than the shape map you followed last week, as without all the different shapes to help you find your bearings, you can get lost in a sea of dots! Don't worry though as the dots in your grid are going to be colour coded, which should help you to find your way.
Think you have what it takes to join up the dots? Here are the instructions…
Schools version – View/download here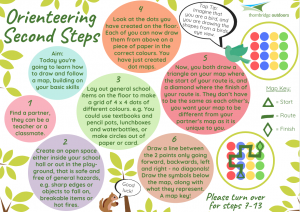 Home version – View/download here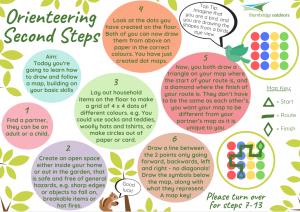 With excellent curriculum links to geography and PE, orienteering is always a hit with both teachers and pupils when they come on a residential. Whether your class are orienteering for the first time, or they're building on learning at school, we have options to suit a range of skill levels with seven progressive orienteering courses here onsite to choose from.
Orienteering at Thornbridge Outdoors often starts with the fundamentals of map reading. Then, once those basics are covered, the running begins! Teams run from point to point collecting information as they go. If teachers would like to sneak in some extra learning, as well as the traditional markers we also have courses for animal, tree and shape identification.
This is an activity that improves balance, agility and coordination. Students can experiment with different tactics and strategies that might give them the edge over their opponents. Orienteering never ceases to illicit smiles and laughter, as well as a great sense of achievement and enjoyment.
Teachers/parents/carers:
Please inspire your children/students to really get into the Orienteering Second Steps challenge. It can be a tricky thing, once they've stepped 'into the map' and nothing is facing north anymore, to make sense of the map in their hand vs the grid on the floor. Left and right can be easily mixed up, not to mention forwards and backwards! Your encouragement and patience can go a long way. If anyone should make a wrong move and get confused, the best course of action is to retrace their footsteps and try again. They'll soon find their way and hone their sense of direction, along with their skills of navigation.