We are hiring!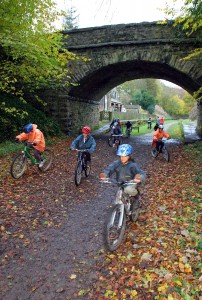 A rare and exciting opportunity – we are recruiting a full time outdoor education tutor to join our team here in the Peak District.
Do you have a passion for working with people in the outdoors?
Are you an experienced outdoor instructor?
Are you enthusiastic about the amazing potential impact that outdoor learning has on young people?
If so, go to  https://www.sheffield.gov.uk/content/sheffield/home/job-vacancies/  to apply!

If you haven't booked your school's residential visit for the next academic year please get in touch with us to explore the many options available – including fully instructed, part instructed, accommodation only, fully catered, self catering and more – book soon to make sure you don't miss out. We have a small amount of

The centre is quiet this week as schools are busy with Christmas fairs, nativity shows and carol singing – we hope that everybody is having a fantastic time. As strange as a quiet centre seems to us – we're used to it bustling with excited groups – we're making the most of it by making some
To help schools plan and budget for their upcoming residential visit we have released the residential 'bundle' prices for April 2019 – March 2020 and April 2020 – March 2021.  Having reviewed our approach to pricing we will be introducing High, Low and Peak seasons where the core price of the 'bundle' will be different.  The dates
The Department for Education's (DfE) has released new Guidance on Health and safety on educational visits. https://www.gov.uk/government/publications/health-and-safety-on-educational-visits/health-and-safety-on-educational-visits The guidance, which links to Outdoor Education Advisers' Panel National Guidance, also endorses the Council for Learning Outside the Classroom's LOtC Quality Badge, the national accreditation which ensures providers have the appropriate safety standards and liability insurance in place. We

Our next two Outdoor First Aid courses are now full.  If you need to renew or want to gain the qualification for the first time, please book onto our course on 24-25 January 2019!
Salary: Grade 6 (£24,657 – £29,055) pro rata. Contract Type: Permanent. Hours Per Week: 22.12. Closing Date: 24 October 2018. This is an exciting opportunity to join the core instructor team here from January 2019. You'll work a regular pattern of Monday – Wednesday each week to complement the existing team, with the opportunity for