We are hiring!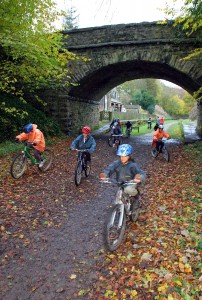 A rare and exciting opportunity – we are recruiting a full time outdoor education tutor to join our team here in the Peak District.
Do you have a passion for working with people in the outdoors?
Are you an experienced outdoor instructor?
Are you enthusiastic about the amazing potential impact that outdoor learning has on young people?
If so, go to  https://www.sheffield.gov.uk/content/sheffield/home/job-vacancies/  to apply!

If you are traveling here from Chesterfield / Sheffield direction, please note that Thirteen Bends is closed from 24 September – 21 October 2018.  More details can be found on the roadworks.org website.

The Alpkit Big Shakeout Festival is coming up at the end of this month and Alpkit are running a competition to win a weekend stay in Woodlands, our accessible building for the festival! To enter, all you need to do is: 1. Take a photograph or video of yourself or you, your friends and family

We have just published the prices for school 'bundle' residential visits from September 2018 through to March 2019.  Our 'bundles' are a simplified pricing system which are suitable for the vast majority of our school groups. 'Bundles' aren't fixed programmes and can incorporate a lot of flexibility.  They do however enable school groups to plan

There is a great article in The Guardian Weekend magazine this month giving a snapshot into what the Peak District has to offer.  The journalist Lisa Buckingham and her family enjoyed an exciting weekend of biking, abseiling, climbing and weaselling which we helped to provide along with Peak Mountaineering and Hassop Station Cafe and Bike
We are looking for a well-motivated and customer focused person to join the small customer services and business support team here. It is an exciting opportunity to work at our outdoor learning centre in such a beautiful location. Please apply on the Sheffield City Council website and get in touch if you have any questions.

Following the opening of our accessible accommodation Woodlands, Gillian and Jane from Accessible Derbyshire have very kindly let us borrow this brilliant Mountain Trike Push.  It is a trike that is equipped with air shock suspension, hydraulic disc brakes and off road tyres, perfectly suited for our 850m bike and trike trail onsite, or the